Global
Landmark
By Herzog &
de Meuron
Herzog & de Meuron have designed an iconic tower in the New York
skyline. 56 Leonard is a vertical glass expression of sculpted surfaces,
cantilevers and sparkling glass.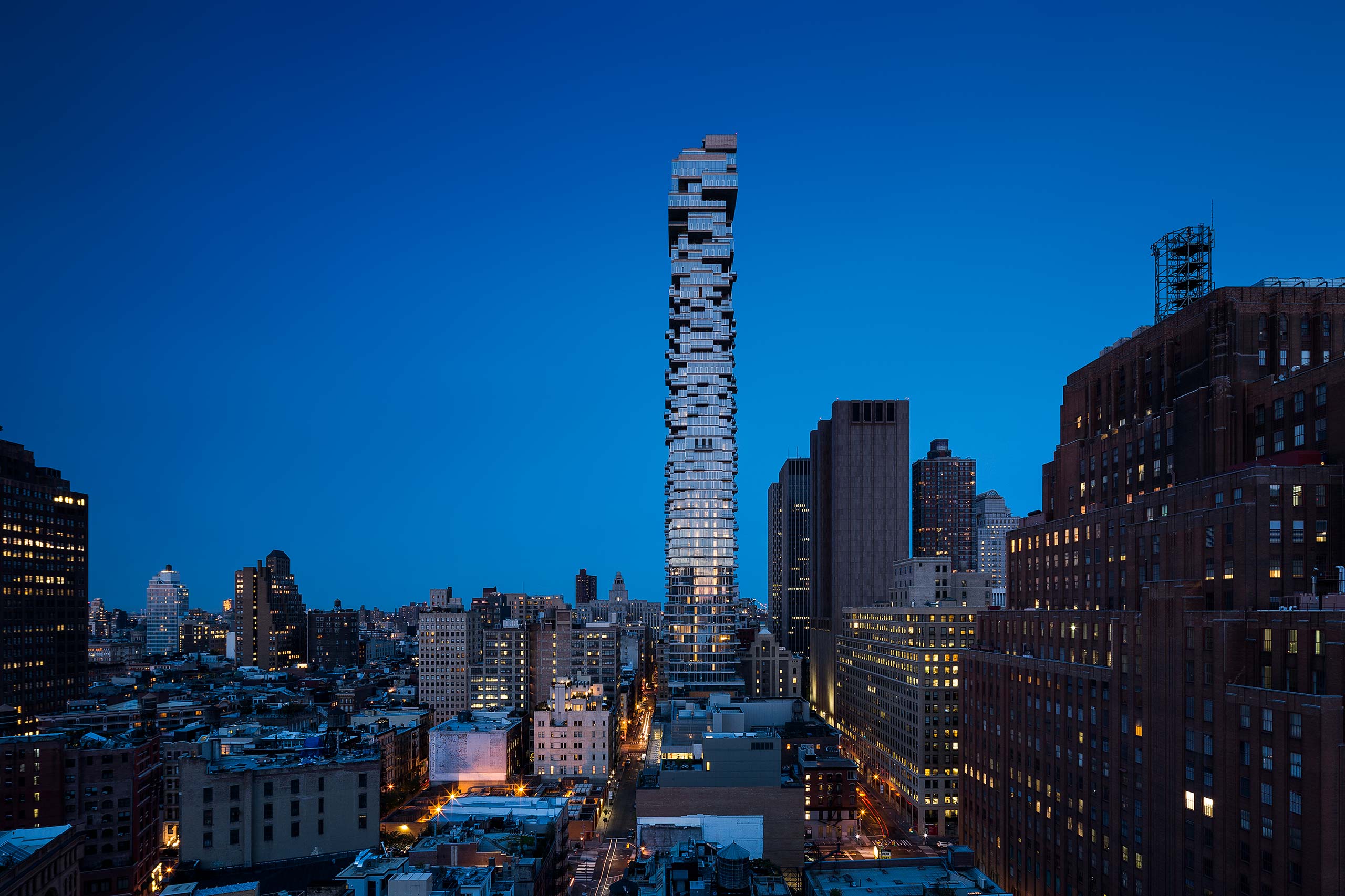 145 spatially innovative homes visibly stack upon on another to create a cascading 60-story
structure, projecting a keenly evolved image of New York living — a Global Landmark.

"Refreshing, startling and just absurd enough, this cascade of modernist villas is destined to be one
of the most extraordinary piles in a city already dense with surprise and architectural incident."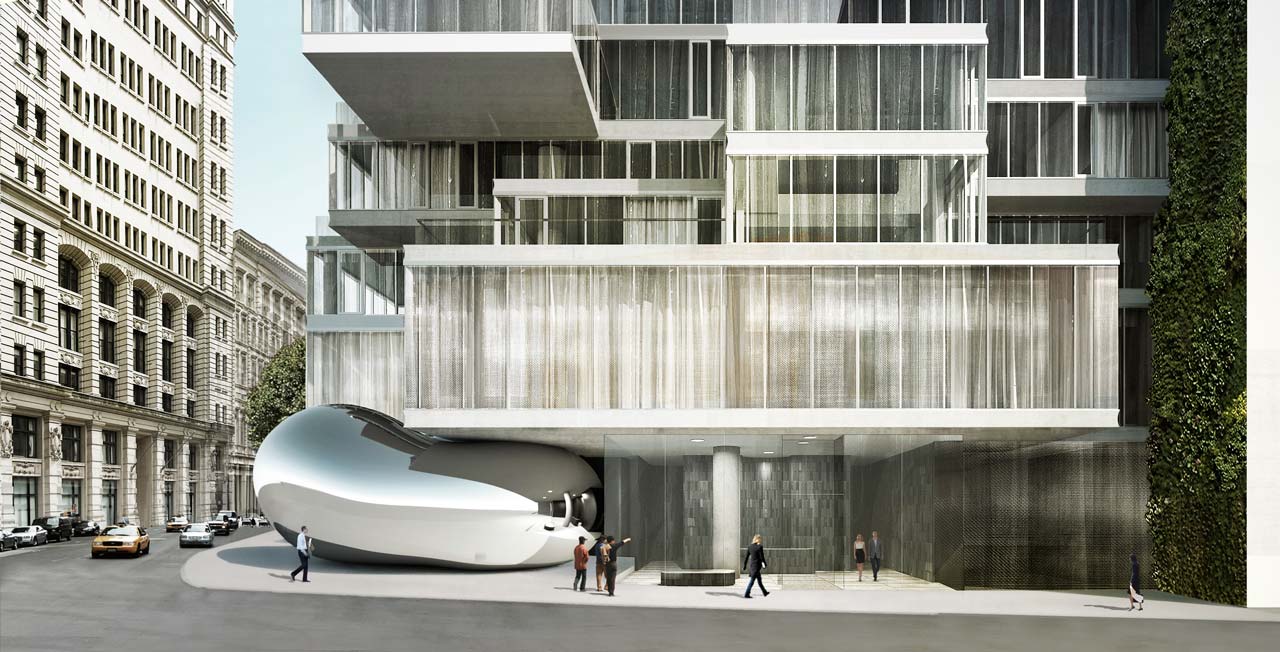 In an unprecedented collaboration between artist and architect, the tower designed by Herzog & de
Meuron is seamlessly integrated with a specially commissioned work by sculptor Anish Kapoor at its
base. The 56 Leonard lobby is nestled on Leonard Street between the Anish Kapoor sculpture on the
East side and a vertical garden on the West.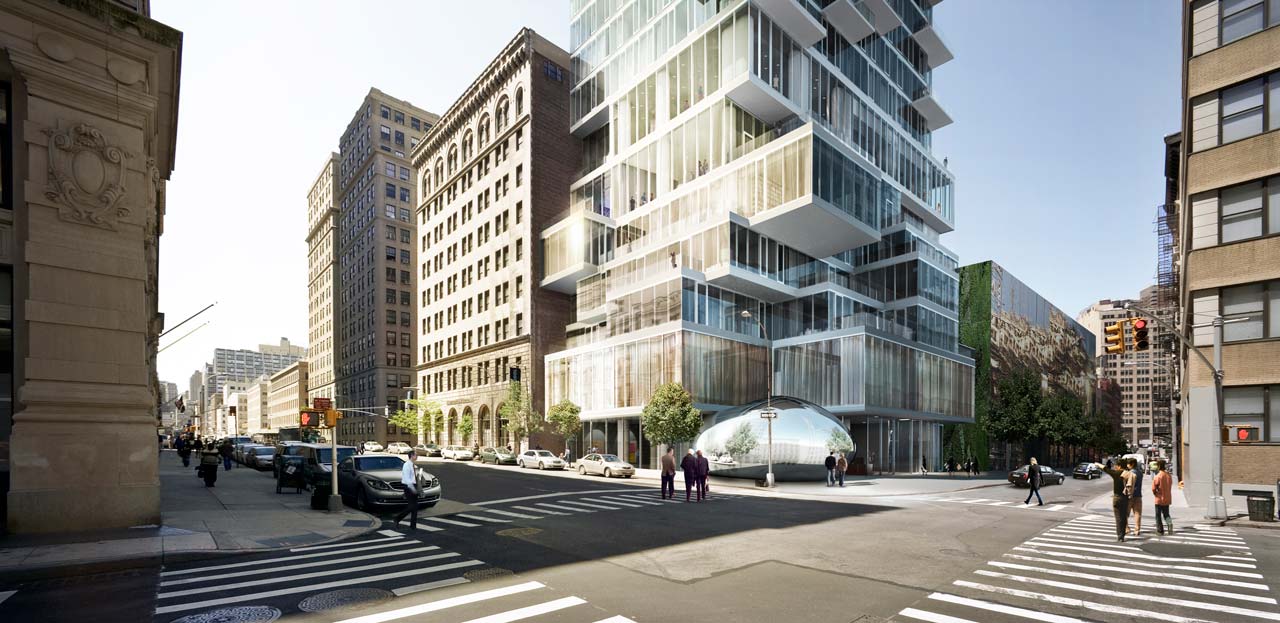 Rich in culture and history and home to the finest shops and restaurants, Tribeca's romantic and
storied streets appeal to a local and global audience, making it one of the most desired and
distinctive neighborhoods in the world.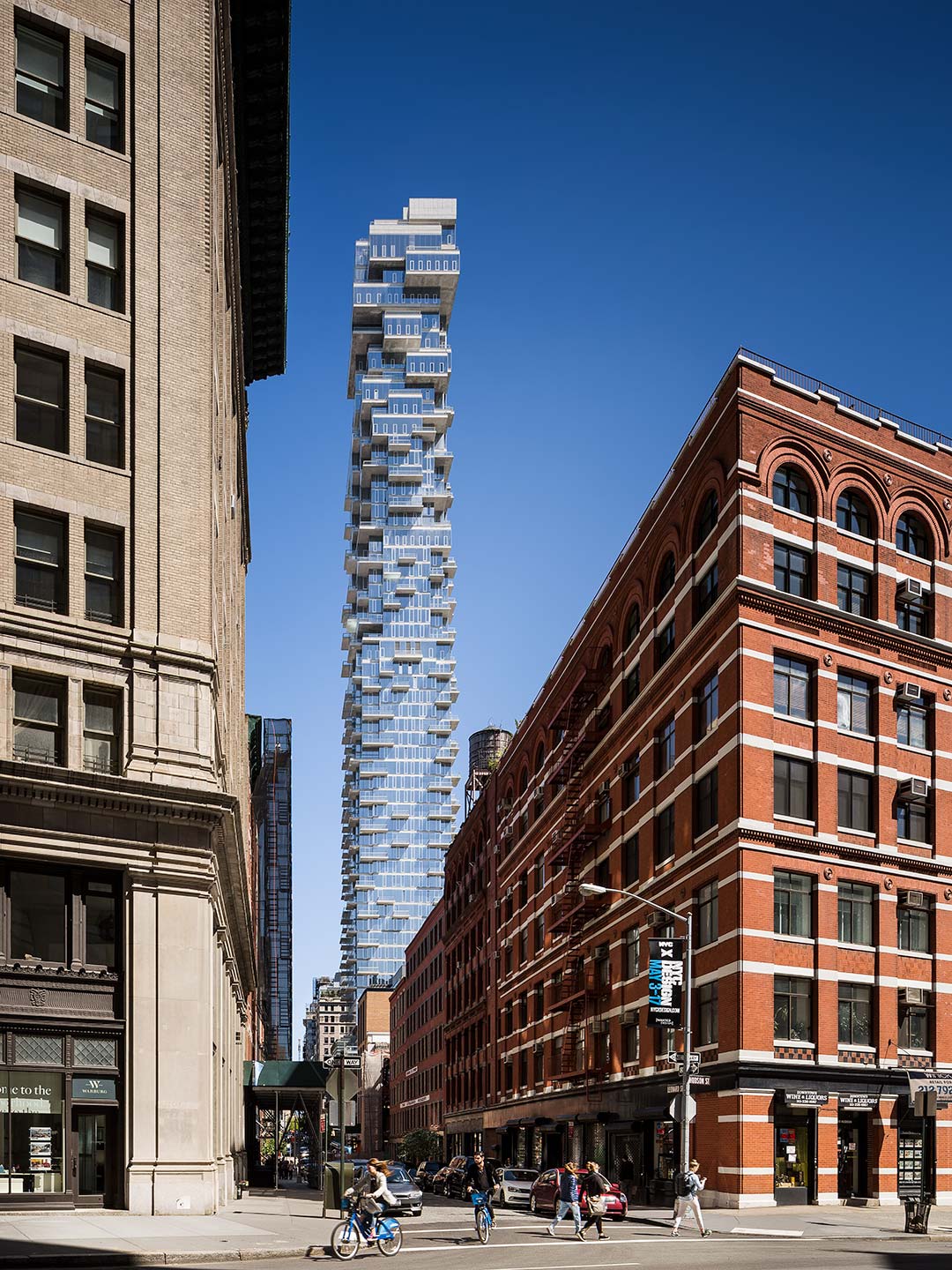 Inside and out, 56 Leonard is full of custom-designed features by Herzog & de Meuron.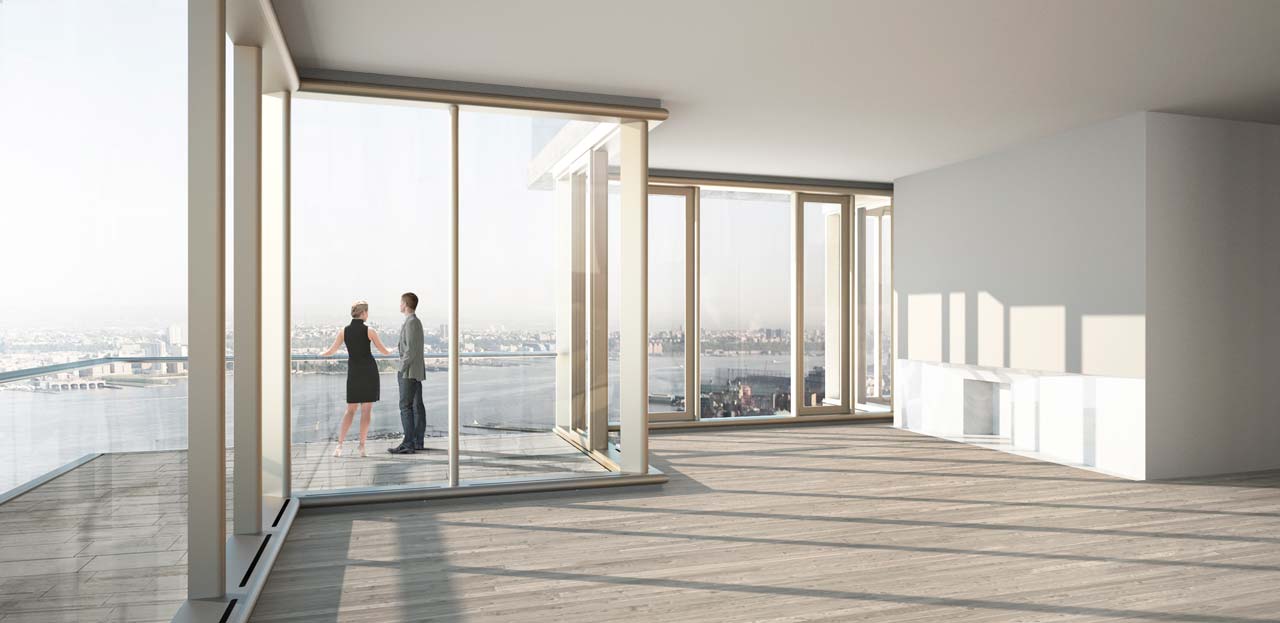 Custom-sculpted fireplaces by Herzog & de Meuron embody monoliths in white enameled steel.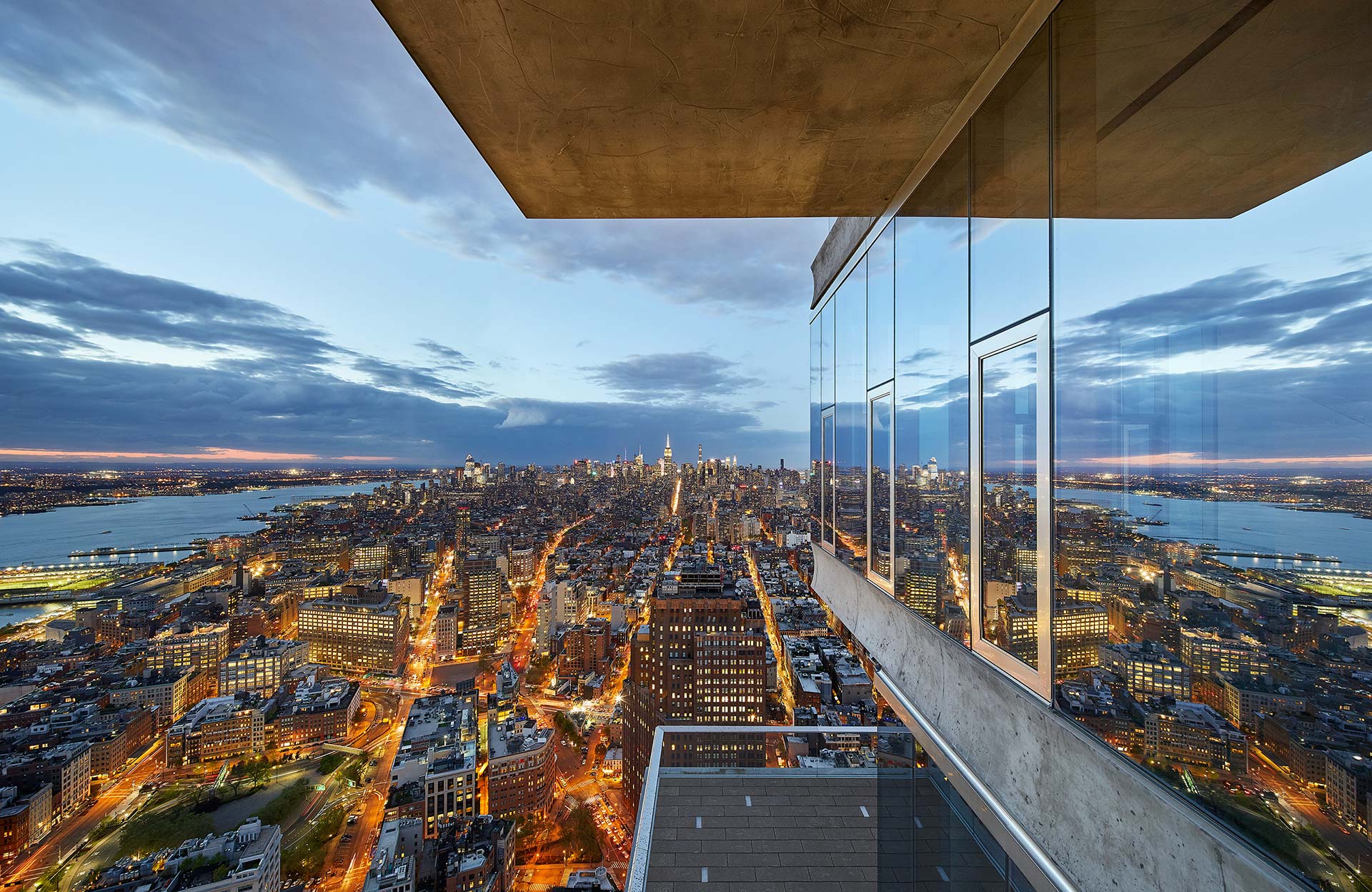 Custom-designed Herzog & de Meuron with pill or piano-shaped islands.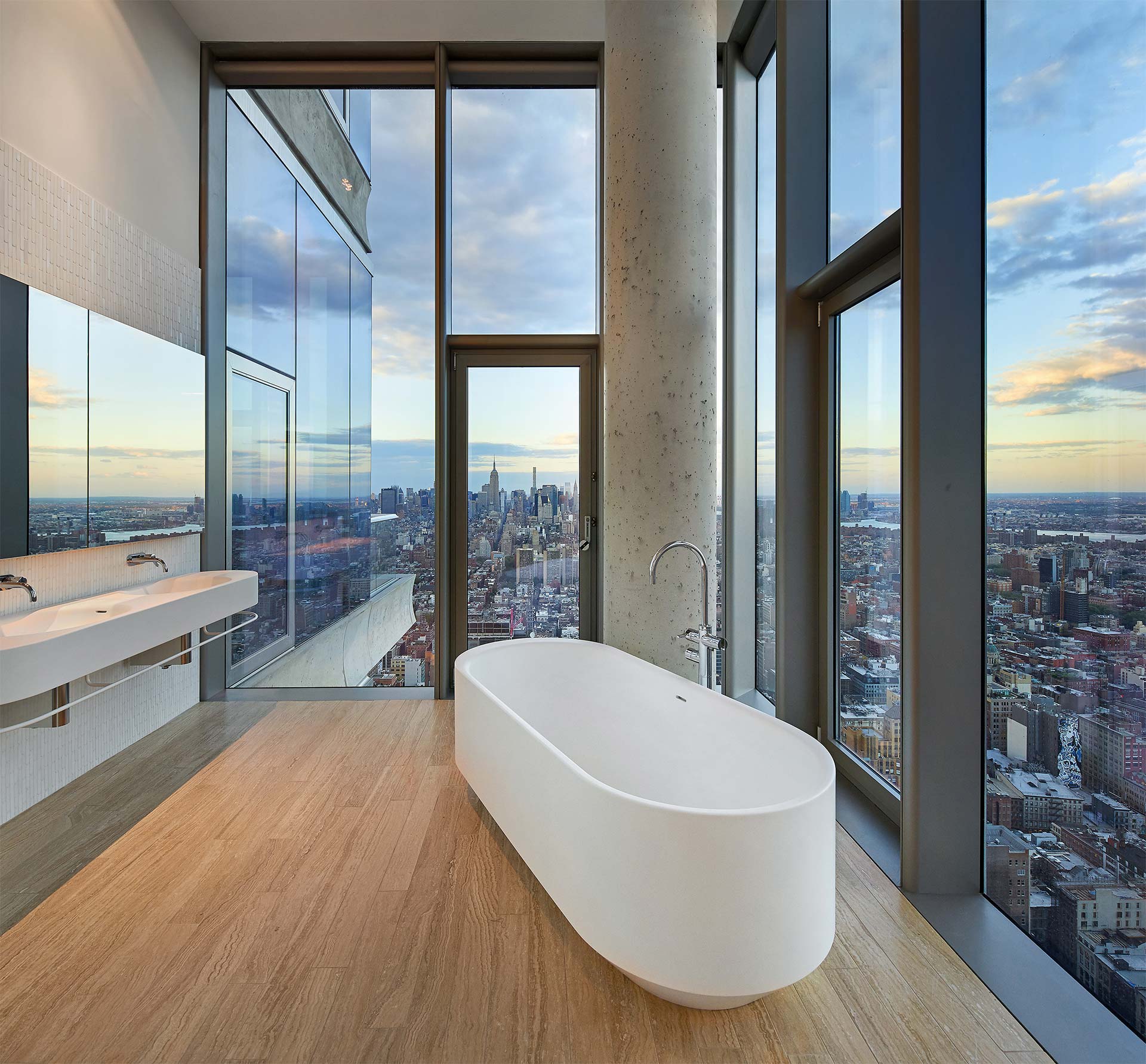 Custom-designed Herzog & de Meuron bathrooms featuring one-of-a-kind vanities and tubs,
marble-tiled walls, lighting and fixtures.

Window walls of up to 14 feet and private outdoor spaces in each residence reveal breathtaking
views of the cityscape, rivers, bridges and beyond.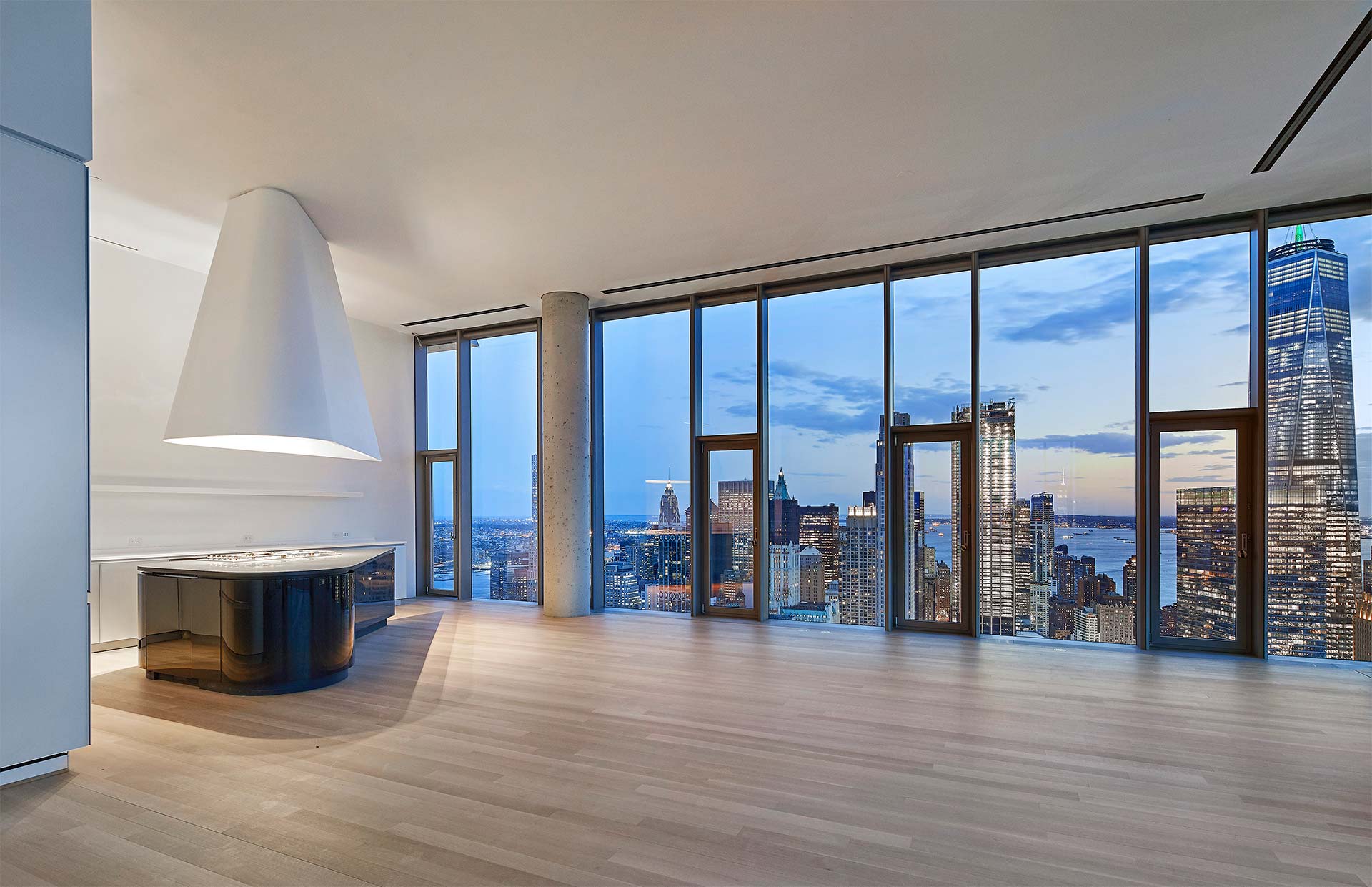 56 Leonard features nine floors of spatially dynamic penthouse residences, suspended amongst the
stars with uninterrupted views for miles.