Ten Unique
Penthouses
The Crown of 56 Leonard is composed of ten glass houses in the sky.
Each of these limited edition residences by Herzog & de Meuron is its
own unique domain.

Enjoy uninterrupted views for miles from 56 Leonard's Ten Unique Penthouses with up to 200
feet of continuous window walls.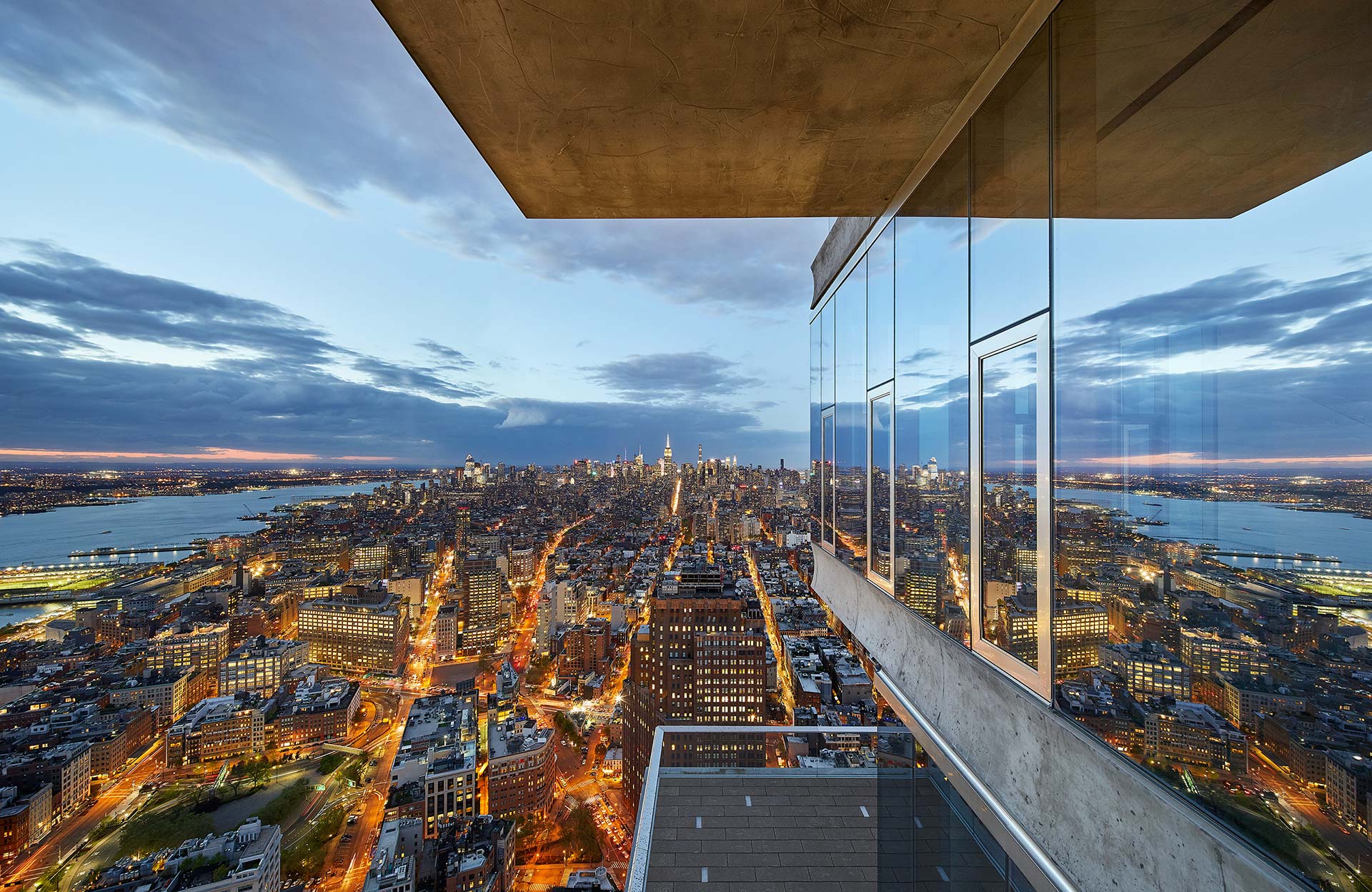 The expansive, open-air private outdoor spaces offer panoramic views uptown, downtown and
cross-town, from bridge to Battery, river to river and far beyond…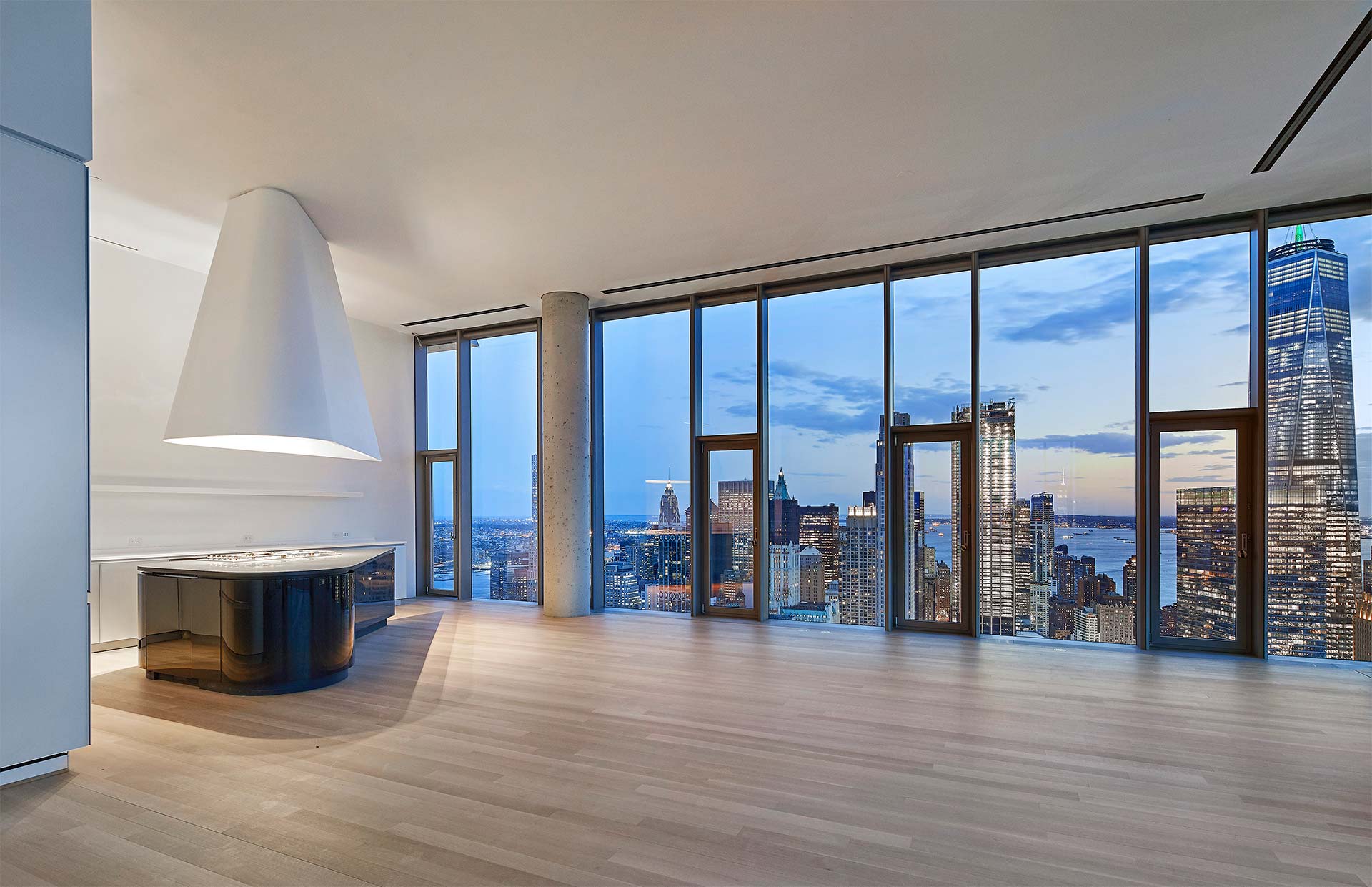 The penthouse kitchens feature a Herzog & de Meuron custom-designed grand piano-shaped
island and a custom-sculpted range hood.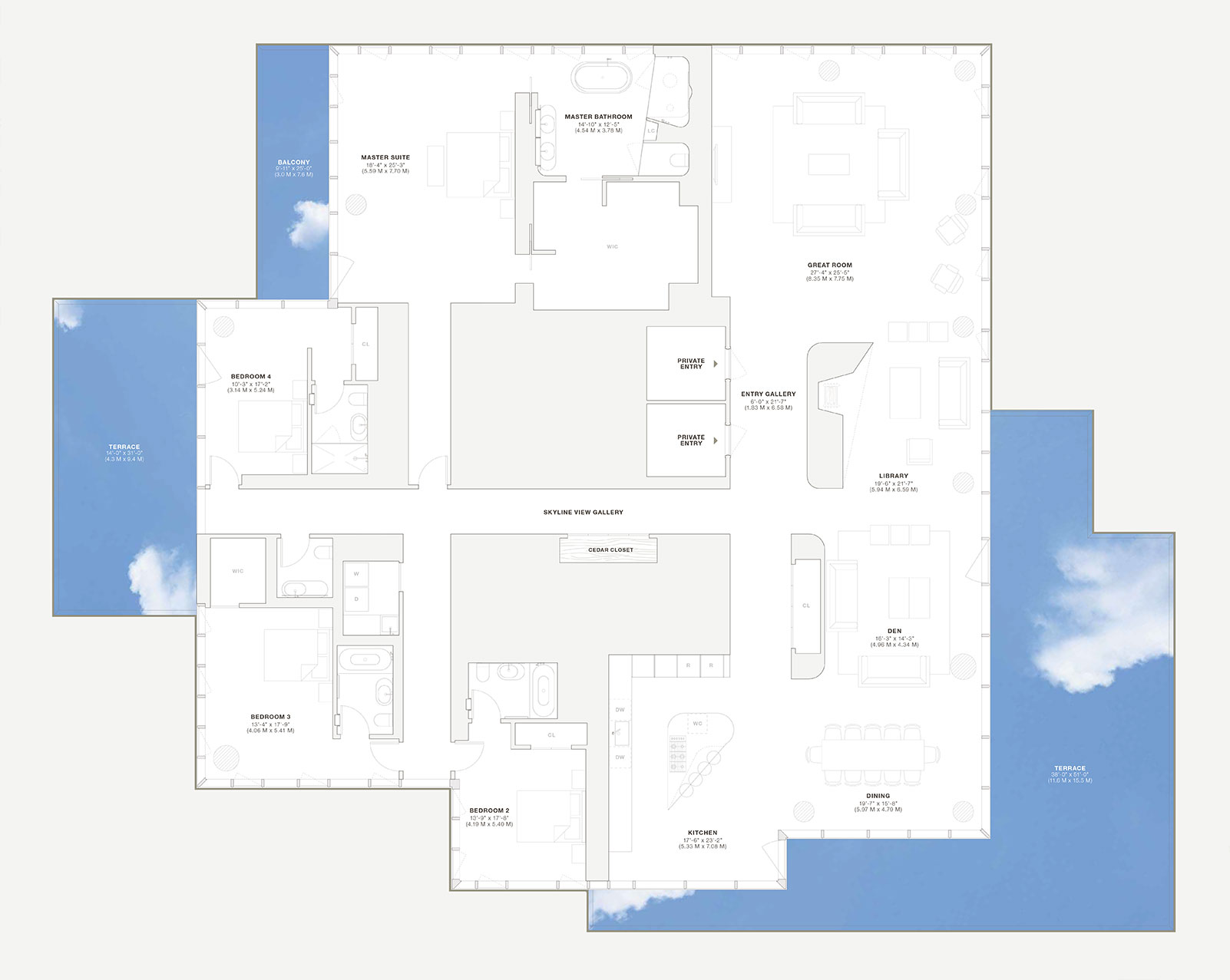 56 Leonard's Ten Unique Penthouses encompass a wealth of special features: east-to-west skyline
galleries to maximize views, spacious cedar-lined closets, wood-burning fireplaces, grand entry
galleries and exercise rooms.

Private elevator access and direct entry open to soaring 14-foot ceilings and a great room anchored
by a sculptural white enameled steel wood-burning fireplace.